Hotels
Hotel bookings will not be opened until January 2013 at the earliest.
San Antonio Marriott River Walk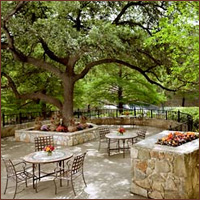 The River Walk hotel is located in the heart of Downtown San Antonio near the top area attractions. The Marriott San Antonio River Walk has an ideal location next to the San Antonio Convention Center. The hotel's balconies feature some of the finest views of the River Walk in San Antonio, Texas.
AMENITIES
Smoke-free policy
High-speed Internet access
Indoor/outdoor connecting pool
Whirlpool
Cactus Flower Restaurant (Tex Mex Cuisine)
Starbucks (Energy Potions)
Full-service business center
Laundry on-site
State of the art life fitness equipment and cardio screens
Find Out More


San Antonio Marriott Rivercenter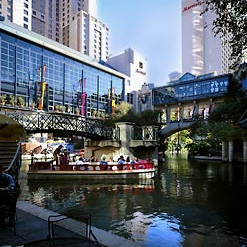 The Marriott Rivercenter hotel on the San Antonio Riverwalk is a magnificent 38-story building, offering 82 luxurious suites and 918 wonderfully appointed guestrooms. Our Riverwalk hotel is conveniently located near many great activities including Six Flags Fiesta Texas, San Antonio Zoo, shopping at the Rivercenter Mall connected to our hotel, and the cultural and historical landmarks of San Antonio such as the world famous Alamo.
AMENITIES
Smoke-free policy
High-speed Internet access
Indoor/outdoor connecting pool
Whirlpool
Sauna
Sazo's (Spanish Cuisine)
Other (Bar)
Starbucks (Energy Potions)
Full-service business center
Laundry on-site
State of the art life fitness equipment and cardio screens
Find Out More